Mary believed that God had overcome the world, but how did she have such a steadfast confidence in Him? What condition of heart enabled her to trust God to invade her body ("I'm pregnant!"), to threaten her reputation ("What will they think of me?"), to possibly sabotage her marriage ("Will Joseph still marry me?").
And what about the honor of bearing the Messiah, the long-promised Son of God? She was familiar enough with the scriptures to know that it had been prophesied that the Messiah will be rejected (Isaiah 53:3). David had predicted that Messiah will have His hands and His feet "pierced" through (Psalm 22:16), and that men will cast lots for His clothing (Psalm 22:18).
Mary knew that the Messiah will be killed as a sacrifice for the sins of His people (Isaiah 53:5–9). Scripture foretold that the Son of God will be put to death with criminals (Isaiah 53:12). Hardly what an expectant mother wants to know about the tiny baby that rests peacefully in her womb.
A tremendous honor? Yes, but this kind of crown comes at a price. Mary is rightfully identified by Gabriel as the "favored one." And yet, the crushing realization that she would carry, birth, and mother the Messiah who was destined to die is a heavy honor indeed. I might even be tempted to think of it more as a burden if I were judging by human standards the merits of being the one chosen for this weighty calling: "Are you kidding? I'll just take a regular baby. Thanks all the same."
The words of Mary's ancestor, King David, surely would have bolstered her resolve to submit to the request God made of her:
"My soul waits in silence for God only; From Him is my salvation. He only is my rock and my salvation, My stronghold; I shall not be greatly shaken." Psalm 62:1-2
These words of Psalm 62 tell us that nothing but God will ever satisfy us or save us. The word "salvation" is the Hebrew word "yeshuah," which is also translated as deliverance, security, health, and victory. God alone can provide these blessings to our lives.
We cannot organize our own deliverance.
No one can create her own security. Our health wastes away when we run from God. True victory is only for the children of God who find refuge in His stronghold.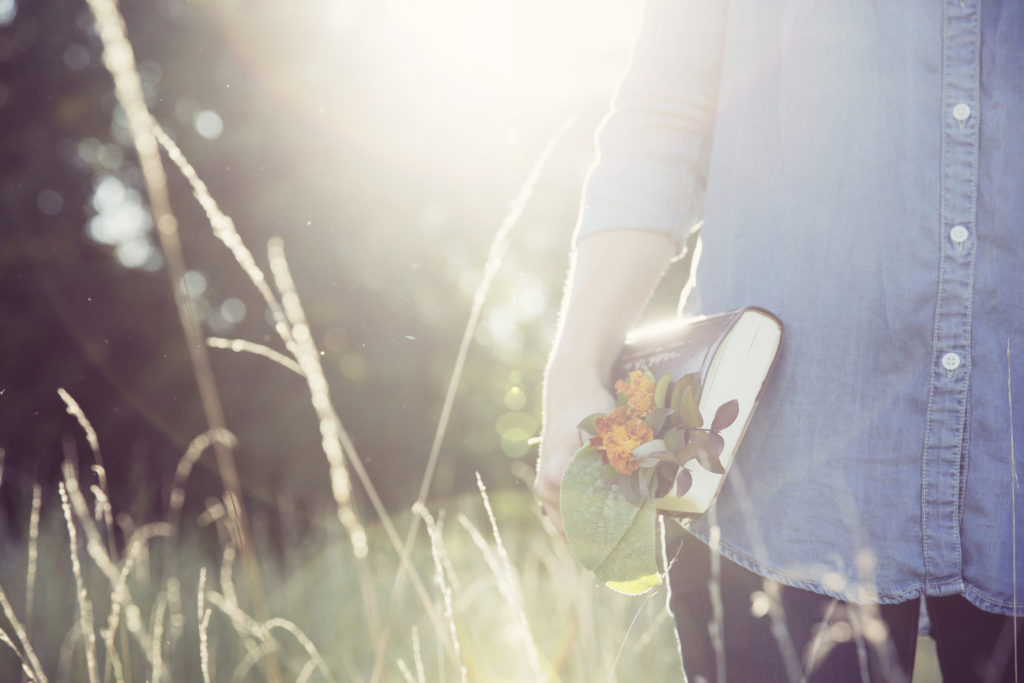 Mary's acquiescence to God's invitation to birth the Messiah comes from a yielded heart that is anchored to the rock of salvation alone. But of course! She is the one who bravely said to Gabriel, "Behold, I am the servant of the Lord; may it be done to me according to your word." Luke 1:38 (AMP)
The word Mary used to describe herself is the Greek word, "doulé," translated as servant, bondslave, or handmaid. A doulé is described as one who worships God and submits fully to Him. A bondslave is devoted to a master to the disregard of his or her own interests. She has no rights. She has yielded everything she is, everything she hopes for to her God. Well that pretty much puts the nail in the coffin of self-interest, self-serving, and self-effort.
Mary certainly was dead to self and self-attitudes. She was completely yielded to God in body, soul, and spirit. She submitted because she had a heart that was after God, just like David before her (I Samuel 13:14).
Later, her son would be asked to identify the most important commandment in all the law and the prophets, and he replied, "Hear, O Israel: The Lord our God, the Lord is one. Love the Lord your God with all your heart and with all your soul and with all your mind and with all your strength." Mark 12:29-30
Everything in life begins and ends with God. We are raised to new life only as we pursue Him to the exclusion of other gods. In the life of Mary, we find the secrets to a heart that is pierced but not crushed. This resilient woman shows us how to be steadfast and yielded, and to find our treasure in God alone.