I was a broken woman. My past was filled with abuse, loss, abandonment, confusion, anger, and careless decisions. Well-acquainted with shame, I spent many years numb and confused, recklessly making many wrong choices. I could have been the adulterous woman thrown at the feet of Jesus by her accusers, face down in the dirt, awaiting the verdict of guilty.
But my story did not end there.
Father God had other plans for me. He gently wooed me away from my sin, whispering to me the message that I am valuable to Him, that I am a daughter of great significance. There was an eternal purpose to consider. If you are facing oppressive darkness, hopelessness, loss, shame, or fear, I pray that my story welcomes you into His presence, into His freedom. My God is able to make all things new.
My prayer for you comes from John 8:36: "Therefore if the Son makes you free, you shall be free indeed."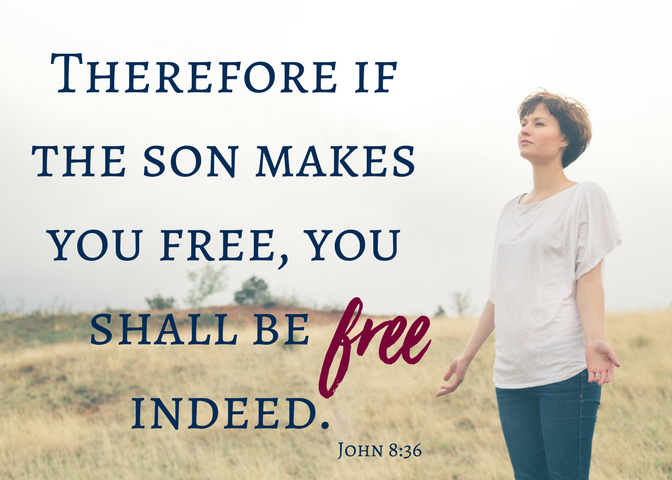 In April 2016 I attended a gathering in Gainesville, Florida where I met several Flourish women. At that meeting, the ladies and a few of their husbands openly shared personal experiences with taboo subjects like pornography, sexual addictions, childhood abuse, abortion, and human trafficking in an event called "Breaking the Silence." I was in awe and undone at how God ordered my steps to be at that particular gathering.
The next Saturday, I was in my bathroom braiding my four-year-old daughter's hair, and God spoke to my heart so clearly about the privilege it is to be a daughter of the King. I marveled at the blessing to be given four daughters that He is using to teach me about His heart. May I share with you what was deposited in my spirit that day?
As I brushed my daughter's hair, I thought, "How lovely she is. This sweet girl is four years old, the age I was when I was first molested. She has innocence, purity, a sweet and kind heart with such love and joyful expression. She is beautiful, a daughter of the King that is dearly loved. Does she yet sense this about herself? In my childhood I certainly didn't. . . ."
I sense Father God showing me how He had changed my story, gently loving me back to His heart, helping me to believe that I am His beloved. As I brushed my daughter's hair, I sensed God asking me to invite others to deepen their identity as daughters of the King, to find our self-concept and security in Him, just like my daughter in her innocent four-year old understanding of life was standing there, secure and surrendered.
No matter our current situation, past experiences or present struggles, no matter the darkness, despair, or dilemma, we are all welcome as He beckons us. Each woman who doubts her innocence, purity, or sweetness . . . nevertheless, is Beloved. We are summoned to become daughters of the King, no matter how deep our failure. God's love is perfect and covers a multitude of sin. He offers a fresh start.
Father has great plans, a hope, and a future to offer to anyone who will receive His embrace. He is eager to reveal His amazing love, true forgiveness, and freedom. Jeremiah 29:11 whispers hope, hope, hope. John 8:36 tells us that freedom is available for those who turn to Jesus.
I'm convinced that Father God is pursuing us with open arms and great hope for us to find peace and contentment in Him. I pray that all the ladies we are all connected with will sense His invitation.
Will you surrender more deeply, permitting Him to crown you with honor, to cover you in robes of righteousness and garments of praise? Oh, how beautiful is the freedom He gives His daughters!
No matter where we have come from, no matter the shame of our shattered story, we can find new life in God. He is stronger and more loving than any brokenness that we have experienced. Through Christ we have access to the beauty of His righteousness and purity. We are clothed in spotless garments of praise as we are made new through surrender to the Holy Spirit:
"To console those who mourn in Zion,
To give them beauty for ashes,
The oil of joy for mourning,
The garment of praise for the spirit of heaviness;
That they may be called trees of righteousness,
The planting of the Lord, that He may be glorified." Isaiah 61:3
I believe the promises of God. I know that He gives us beauty for ashes, oil of joy for mourning. I have known His rescue as He has drawn me back from the edge more than once, but I know that the walking out of these promises is not for the fainthearted.
I have endured many hard seasons as a believer. Learning to discern God's voice has not always been enjoyable nor easy. I am thankful for grace because I have needed much!
In the last nine months, the Lord has walked me through intense healing which has come as I have faced my past. I lost my mother when I was 10 years old to cancer, and I lost my youngest brother that same year as he went to live with his father after my mother's sudden death. I had unresolved issues pertaining to loss, abuse, abandonment, numbness and anger. These areas of bondage and pain affected all my relationships.
So much of my life was a struggle. I lacked clarity about why I strove continually to be good enough, how I was attempting to earn my acceptance through busyness. Maybe some of you can relate to the stress of being driven, feeling that nothing is ever good enough, but deeply wanting contentment.
I had so many layers of wounding to get through, and God allowed the perfect concoction of chaos to get my attention. He met me in the midst of impulsive decisions, pride, and fear which led me through His refining fire. He had a purpose for my great shaking and stress tests. I was broken but not beyond repair.
One of the first verses I memorized as a new believer at the age of eighteen was Romans 8:28. I found such joy in knowing that a messed up chic like me could have that kind of hope and promise. God's love for us is not determined by our past experiences. It is not limited by how others see us. He is not distracted by our status, condition of health, successes, or failures. We get to put on Christ and find our security in Him.
Again we are reminded of the promise God made to us in John 8:36:"Therefore if the Son makes you free, you shall be free indeed." As we gain the viewpoint of our Sovereign King, things truly are made new. 2 Corinthians 5:17 joined with Romans 8:28 excite me still!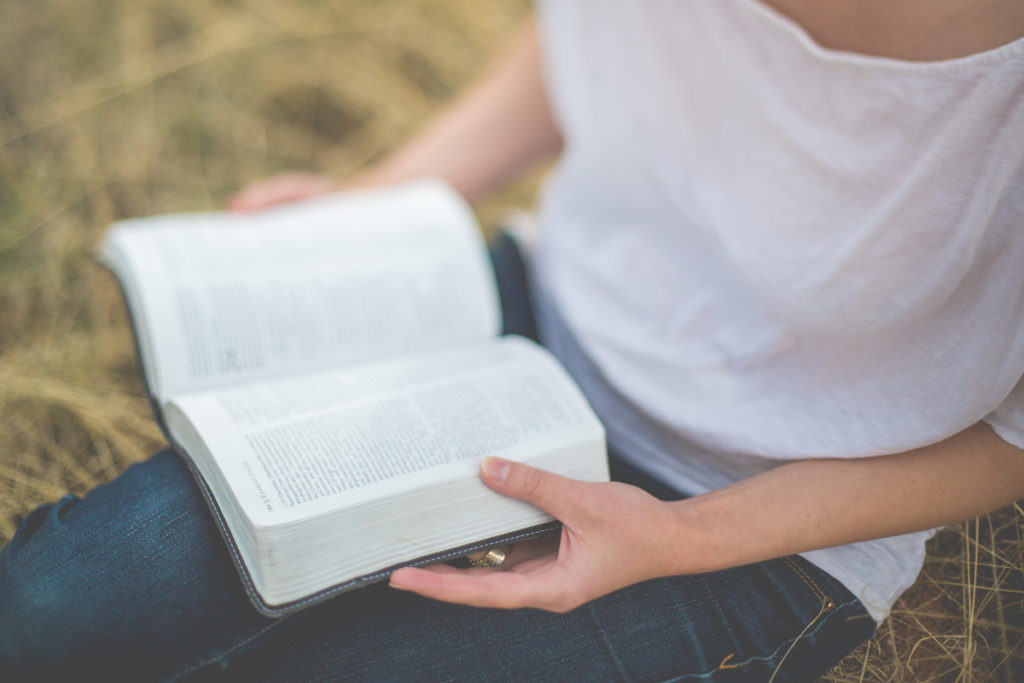 Sisters, I pray that you will allow our Father to reveal how He sees you. Let His love silence the voice of the accuser. God wants to hear your sadness over unmet expectation, the deep pain and feelings of being unimportant, overlooked, misused, or abandoned by others. Maybe you even feel that you have been abandoned by God himself. Tell Him. He is listening and He wants to intervene on your behalf.
God hears the woes and heartaches of each of us. After you reveal your deepest pain, listen as He speaks love and promises over you. Hopelessness is replaced by hope. Lies are exposed and replaced with Father's solid truth. His daughters are invited to true beauty in the King's freedom, security, blessing, and love. I'm not talking about playing dress up, Friends! Let's put on all that Christ has purchased for us.
Our Father delights in helping us overcome fears, insecurities, pride, and selfishness. His Spirit is available to us to do what we cannot do in our own strength. Abiding in the love and presence of our King is a most blessed position of honor. It is a privilege, and we are individually summoned to come and find Him to be more than enough.
Whether we are cleaning spills and baby bums, studying for tests, or preparing for speaking engagements, recovering from health issues or seasons of disappointment, experiencing joy and abundance, or longing for a fresh touch of grace — we are invited to peace and rest as we learn to draw life from the King's provision.
You, my Sisters, are invited to let our Father's words become most important. He bids us to recognize who we are in Him and gain true security.
I've been praying through Psalm 34:1-5 as I offer up my testimony, shared with bold transparency in the hopes that you too will respond to His invitation to freedom. I pray that you find encouragement whatever your circumstances. I bless you with the jewels of truth shared by King David:
"I will bless the Lord at all times;
His praise shall continually be in my mouth.
My soul shall make its boast in the Lord;
The humble shall hear of it and be glad.
Oh, magnify the Lord with me,
And let us exalt His name together.
I sought the Lord, and He heard me,
And delivered me from all my fears.
They looked to Him and were radiant,
And their faces were not ashamed."
Allow Father God to gently woo you to Himself. Hear Him whispering the message that you are valuable to Him, that you are a daughter of great significance. I pray that my story welcomes you into a place of flourishing, to become more deeply-rooted, drawing refreshment from rivers of living water. Our God is able to make all things new.